Homes, lives and livelihoods have all been lost in villages where the Gorilla Organization is working to make a difference.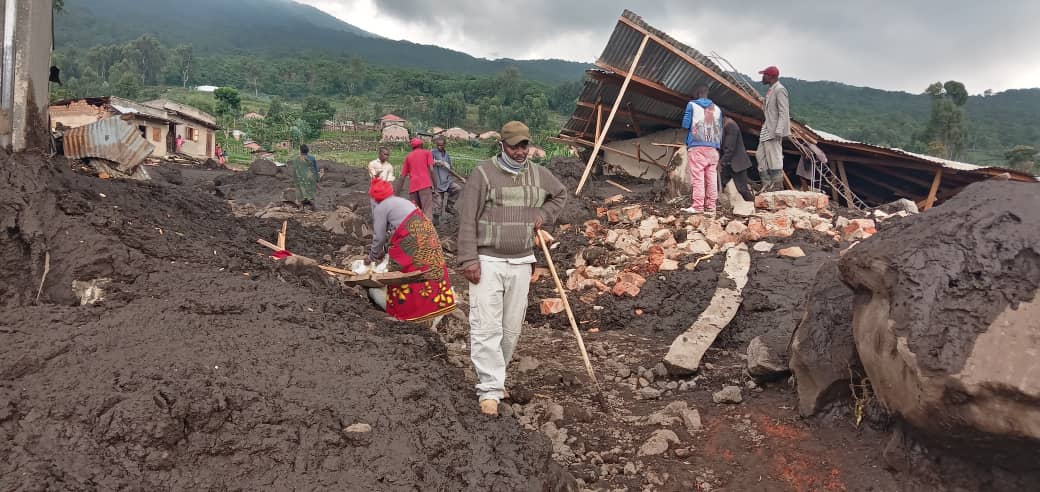 Communities living in the shadow of Mount Muhabura are picking up the pieces after a series of devastating landslides hit the area.
The villages of Buzeyi, Kabare and Rukyere in the Kisoro District of Uganda were all hit following heavy downpours earlier this week. According to the Gorilla Organization's Programme Manager in Uganda, Dr Samson Werikhe, the heavy rain caused the crater lake on the top of Mount Muhabura to burst it's banks. As water flowed down the sides of the volcano, it picked up boulders, trees and mud.
When the mudslides hit the villages, more than 50 houses were destroyed and at least nine people are known to have died. The disaster also caused significant damage to people's livelihoods. Dozens of goats and cows were killed and large amounts of crops destroyed.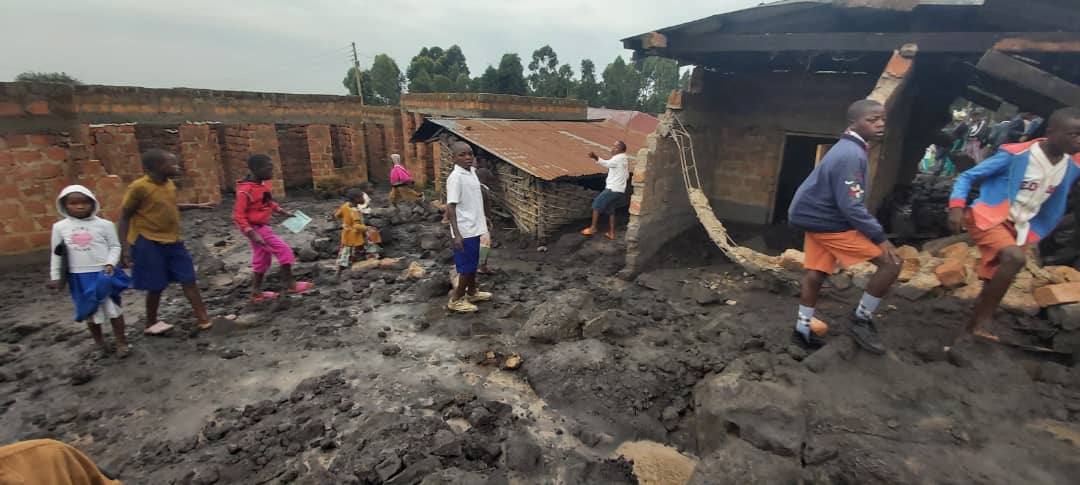 Samson also reports that vital infrastructure has either been damaged or completely destroyed by the mudslides. The main road serving the villages will need major repairs. And several protected springs, which provide the communities with clean water, have gone. So too have a number of gravity water flow systems, built to help address ongoing water shortages.
This latest setback once again highlights the precarious existence of the communities living right alongside the gorilla habitat – and how many thousands of people are affected when things go wrong.
For this reason, the Gorilla Organization is stepping up its sustainable development projects in Kisoro District. Three new water points have recently been inaugurated in Nyamasinda and Kanyamahene Villages, close to the boundaries of the Bwindi Impenetrable Forest National Park, home to endangered mountain gorillas. The project forms part of the larger Bwindi Community Water project implemented by the Gorilla Organization and Voluntary Action for Development, in collaboration with Just a Drop and sponsored by That Gorilla Brand.
Please help support the Gorilla Organization's important community development work in Kisoro and ease pressure on the precious gorilla habitat: