Against the odds, mountain gorilla numbers climbed during the pandemic. Here's how...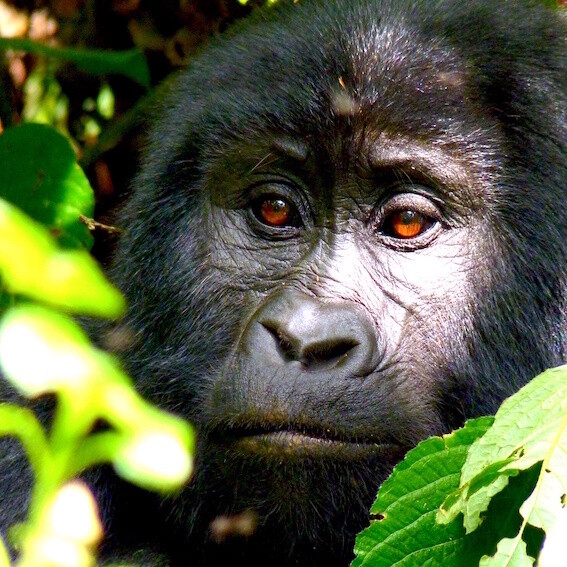 When the pandemic hit, the entire conservation community held its breath. The sudden fall in tourists also meant a sudden fall in income for large numbers of people living around Africa's national parks. Even those that didn't work in tourism, whether directly or indirectly, were still impacted, not least in Uganda where 20% of all money generated from gorilla-watching permits goes directly to communities.
Almost overnight, the number of people ready to break the law and venture into National Parks to poach, chop down trees or burn the habitat, soared dramatically. To make matters even worse, reports from elsewhere confirmed that gorillas could catch Covid from humans. There was, therefore, a genuine fear that the pandemic could lead to a spike in poaching and a reversal of the significant progress made in keeping gorillas safe over recent decades.
At first, such fears appeared to be well-founded. In the Bwindi Impenetrable Forest alone, rangers reported a massive rise in the number of snares being illegally set. And then tragically, in June 2020, silverback Rafiki was killed by a poacher returning to his traps. Since then, however, no other gorilla has lost their life to poachers. And no wild gorilla has caught Covid. What's more, even in the face of an unprecedented crisis, gorilla numbers have continued to rise, thanks in no small part to the tireless dedication of park rangers.
The solution? More and longer ranger patrols
"We knew from the start that, if we wanted to keep gorillas safe, we needed to keep rangers in place," explains Jillian Miller, Director of the Gorilla Organization. While ready to put their lives on the line for gorillas and other wildlife, the rangers themselves were also under immense pressure. Conducting daily patrols and then returning to their homes was not an option since increased the risk of passing on the virus to gorillas. Instead, they needed to spend longer in the forests, cut off from their families for weeks at a time. To do so, they needed urgent support.
The Gorilla Organization's teams in both Uganda and DR Congo stepped up to the challenge. Food aid and practical equipment was sent to the 400 rangers self-isolating in the Bwindi Impenetrable National Park and Mgahinga Gorilla National Park. This allowed them to stay at their posts or to conduct longer patrols into the forest, keeping the floors free from deadly snares.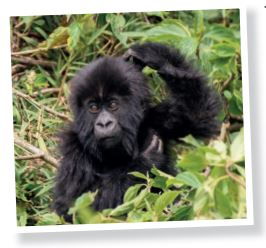 Across the border in the Itombwe reserve, one of the most inaccessible and inhospitable parts of DR Congo, the Gorilla Organization's funds were put to good use establishing a stronger and more consistent ranger presence. A first permanent patrol post was set up Kabolokelo. Here too, practical and financial support made a real difference, as it did in the Maïko National Park where Chief Warden Jean-Claude Kyungu reported that regular salaries and increased rations helped to motivate his team and keep them focused on their vital work even in such tough conditions.
A debt of gratitude to staff and supporters 
The rangers aren't just working longer and harder than ever before – they're also working smarter. Patrols are increasingly based on intelligence, both on where poachers are operating and where gorillas are feeding and sleeping. And again, this is only made possible through funding for GPS trackers, radios and other equipment.
In recognition of their essential role in keeping gorillas safe and allowing them to not only survive but actually thrive, Bwindi's head warden, Nelson Guma, wrote a letter of appreciation to the team at the Gorilla Organization's Resource Centre in Uganda. Director Jillian Miller adds: "And special thanks must also go to all our supporters. Without them, poaching would now be out of control and we might have also lost the valuable support of communities, putting our long-term mission in serious jeopardy."
This story first appeared in the 2022 edition of Digit News. Click here to see the original and read the full newsletter. 
You can also donate to help keep supporting the vital ranger patrols that keep gorillas safe.