War and insecurity, along with poaching and habitat loss, continue to place lowland gorillas at risk of extinction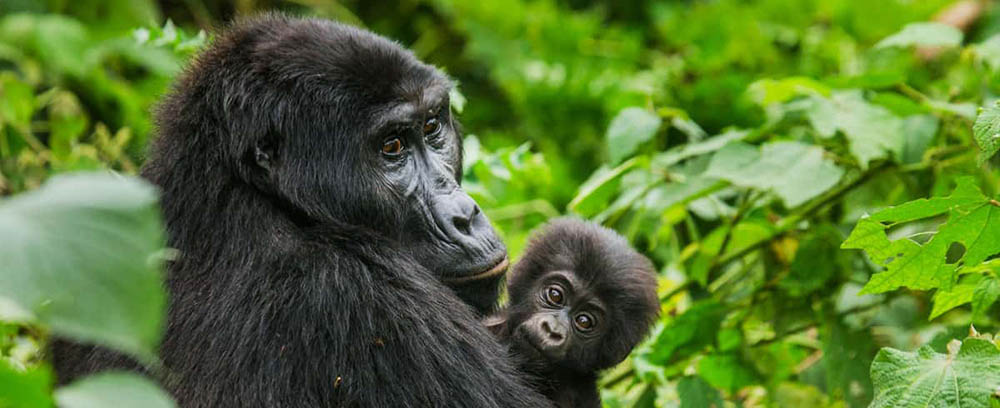 Eastern lowland gorillas are among the species at greatest risk of getting caught in the crossfire in war zones and during periods of violent unrest, research has found.
A new study from the International Union for the Conservation of Nature (IUCN) highlights the toll human violence takes on the natural world. Looking at 30 years of conflict and unrest, the research found that lowland gorillas are among the worst-affected species. As well as being killed for food, gorillas are used by soldiers or militia as target practice or simply hunted for sport.
The critically-endangered eastern lowland gorillas is also at risk of extinction due to ongoing habitat loss. And, as the report makes clear, this triggers a vicious cycle in some of the most bio-diverse parts of the world as diminishing natural resources leads to greater conflict.
Gorilla Organization Director Jillian Miller says: "We have seen first-hand how conflict and insecurity harms conservation efforts and puts gorillas at risk. Eastern lowland gorillas are classed as critically-endangered – that's one step away from being lost forever – and this IUCN report highlights the importance of taking a joined-up approach to conservation, peace building and economic development."
IUCN chief economist Juha Siikamaki adds: "These findings suggest that conservation, restoration and sustainable management of natural resources can help reduce the pressures that drive conflict by improving the condition and productivity of the landscape."
Alongside poaching and hunting, eastern lowland gorillas are at risk from habitat loss. According to some estimates, the sub-species now occupies less than 15% of its historic range, and numbers are believed to have plummeted by around 50% over the past 25 years. However, ongoing insecurity across large parts of DR Congo have made an accurate census of lowland gorilla numbers impossible.