Every baby gorilla gives hope for the future. But it's also a cause for fear...
A baby gorilla was recently born in the Bwindi Impenetrable Forest National Park in Uganda. Every new arrival is yet more proof of how much your support is doing to protect gorillas.
But still, these wonderful creatures continue slipping closer to extinction. The terrifying truth is that it's quite possible that the last baby wild gorilla will be born in your lifetime.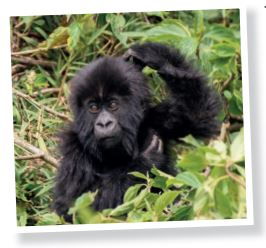 It's a simple question of arithmetic. Female gorillas only reach maturity when they're around 12 years old. After that, they might have one baby every four years or so. Every female that survives into adulthood could have four or five babies of her own. And those babies could all go on to have babies of their own. That means every single baby gorilla we lose now could mean there are at least 20 fewer adult gorillas in 20 years' time.
With populations of all gorilla species and sub-species now in the low thousands, you can see how within a couple of generations, all the wild gorillas could be gone. They really are just a step away from extinction in the wild.

The single most effective way to give them that protection is through rangers: men and women who are prepared to give their lives for the vunerable animals we all love.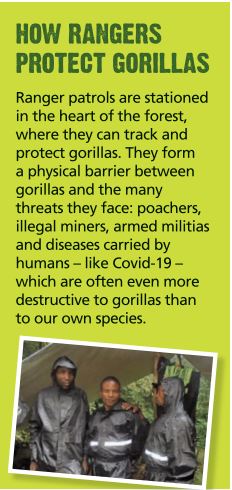 That's not a figure of speech. At least 200 rangers have made the ultimate sacrifice for gorillas in the last 20 years. That doesn't stop them. These are tough and dedicated professionals who are determined to do the right thing.
But they can't do the right thing and save gorillas without up-to-date kit and the latest equipment. And that's why they need you to give them a lifeline today.
They can't survive in the forest without tough waterproof clothing and good, solid boots. Will you please make sure they get them?


They can't sleep safely while protecting gorillas without waterproof tents and sleeping bags. Will you help us provide more of them?


And they can't keep track of poachers and armed militia without walkie-talkies and rugged laptops. Can they rely on your help for them?

Your incredible support keeps our 'thin green line' of rangers between gorillas and the many, many threats they face. Anything you give will help provide baby gorillas with more of the protection they so desperately need.
 Please donate today. Please make your gift online today or call 0300 330 01451 to give by phone. Thank you.
Download the full Gorilla Lifeline Appeal here